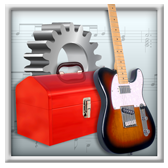 eMedia
Guitar Toolkit
Tuner, Metronome, Recorder, and Chord Dictionary
Essential guitar tools in a convenient software package!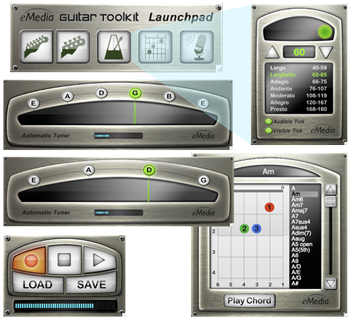 The eMedia Guitar Toolkit provides you with an automatic guitar tuner, audio recorder, metronome, and guitar chord dictionary with audio playback – guitar software tools found in eMedia's popular guitar lesson software, such as eMedia Guitar Method and eMedia Interactive Rock Guitar.
These intergrated guitar tools are stored in a small, convenient LaunchPad for easy access when using other applications and make practicing guitar easier. The suite provides a great value when compared to purchasing these accessories separately.
Learn more about the features of this product...
Also available separately
(not included in this bundle):

Guitar Accessory Kit

Pitchboy Tuner

Ukulele Toolkit