Introducing the all-in-one eMedia My Violin Starter Pack. This pack is perfect for beginners, it contains everything you need to play the violin: a quality violin with bow and carrying case, plus rosin, chalk, a cleaning cloth, and extra strings. What's more, it includes a great teacher, the award-winning eMedia My Violin interactive Win/Mac CD-ROM. This new instructional software is great for kids of all ages or anyone young at heart.
Available with 1/8, 1/4, 1/2, 3/4, or full size violin.
Learn more about the features of this product...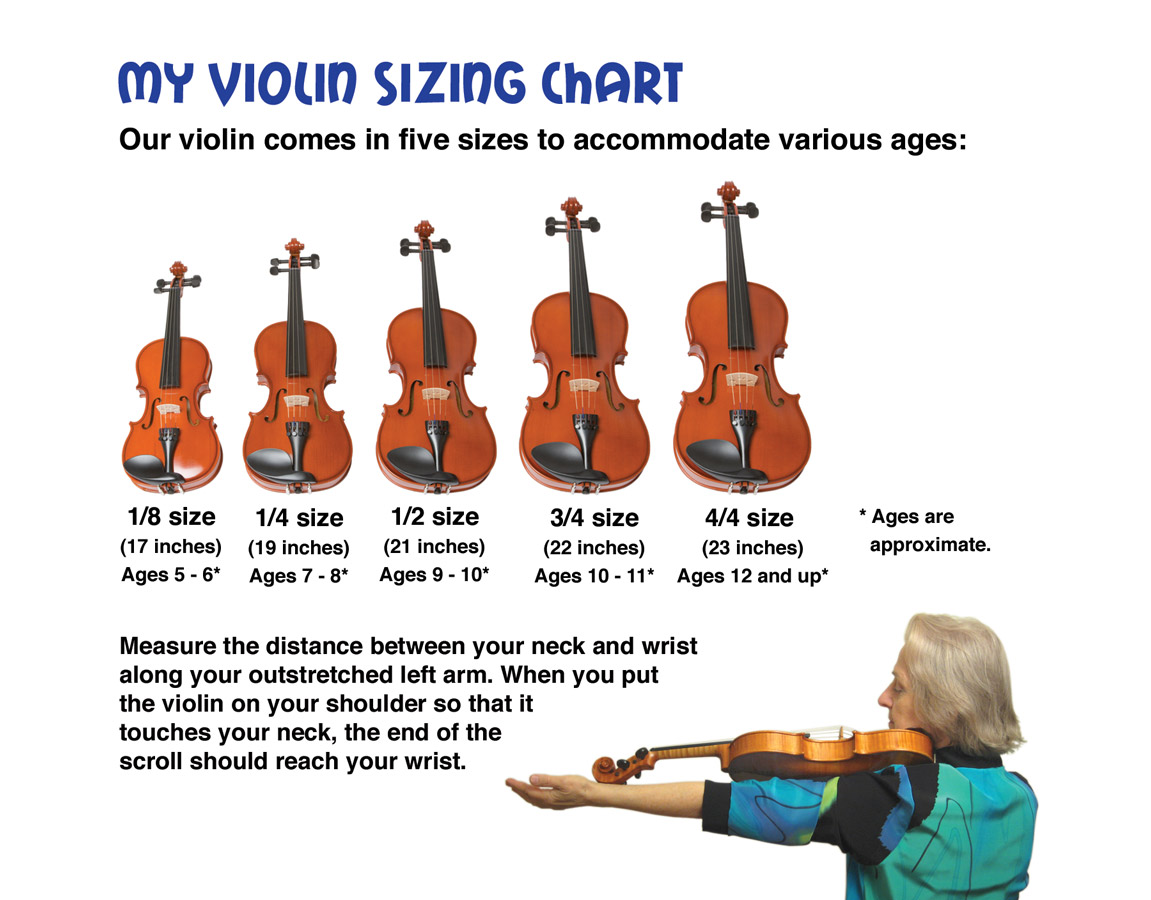 Bundle includes:
eMedia quality violin (5 sizes available) and wooden bow.
Accessories include: bow rosin, chalk for tuning pegs, polishing/cleaning cloth, and extra strings.
Sturdy case with foam padding, handle, and shoulder strap.
Award-winning eMedia My Violin CD-ROM violin software for Windows and Mac computers.
From survey responses, our customers rate this product:
4.3

stars based on

19

reviews.
Item #: EV05165 (full size) UPC: 746290051659
Item #: EV05164 (3/4-size) UPC: 746290051642
Item #: EV05163 (1/2-size) UPC: 746290051635
Item #: EV05162 (1/4-size) UPC: 746290051628
Item #: EV05161 (1/8-size) UPC: 746290051611