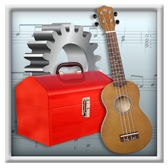 eMedia
Ukulele Toolkit
Tuner, Metronome, Recorder, and Chord Dictionary
Essential ukulele tools in a convenient software package!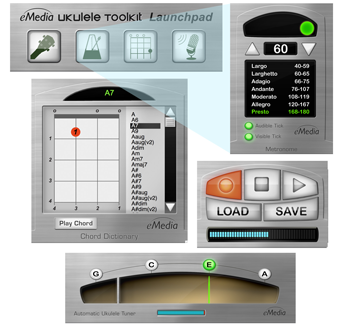 The eMedia Ukulele Toolkit provides you with an automatic ukulele tuner, audio recorder, metronome, and ukulele chord dictionary with audio playback.
These intergrated ukulele tools are stored in a small, convenient LaunchPad for easy access when using other applications and make practicing ukulele easier. The suite provides a great value when compared to purchasing these accessories separately.
Learn more about the features of this product...
Also available separately
(not included in this bundle):

Ukulele For Dummies

Ukulele Course for Kids

Ukulele Play Along